November 6th, 2014 at 8:56 pm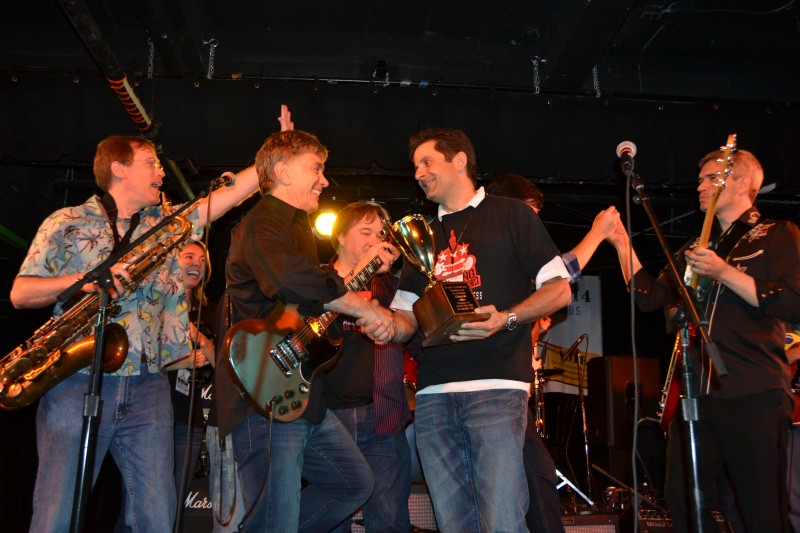 The grand totals are in! Gifts for the Homeless smashed its old record, raising approximately $303,000 from Banding Together: Battle of the Law Firm Bands!!!!  Unnamed Party, represented by Paul, Hastings, Janofsky & Walker Arent Fox LLP Hunton & Williams, was crowned the champion two years in a row, with Sutherland Comfort as the honorable runner-up.  Third place went to Attractive Nuisance represented by Steptoe & Johnson LLP.  We cannot thank enough our top three bands and the 13 other contenders, our emcees, our dedicated sponsors, our voters, and all who came out to rock and contributed support for our charity benefit concert.  Awesome music was played and it was a blast.  All of you made this event a tremendous success and we are so awed by your enthusiasm and generosity!!!!
Coverage of the event can be found on the press section of our website, where you can also listen to CBS radio's audio story on the event, as well as heading over to our social media accessible on the right hand side of this page.  We encourage everyone to contribute photos, videos, and praiseworthy comments on those outlets.  If anyone would like to submit an article to be posted on our blog and social media, please contact Lisa at Lbernstein@gfth.org
Leave a Reply
You must be logged in to post a comment.